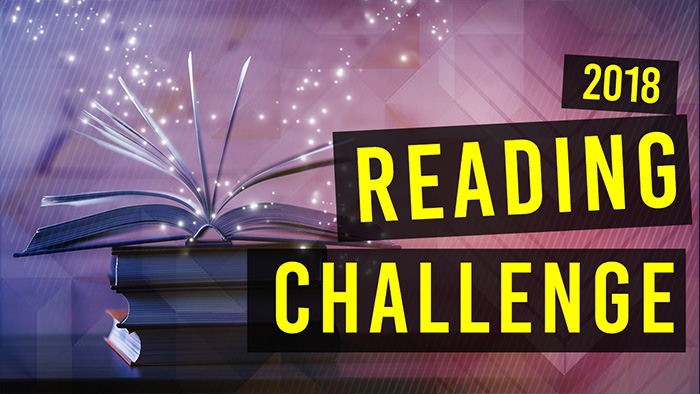 Many people have asked me to start an online book club. So I've just posted a new annotated list of recommended readings. And I figured a reading challenge would be a good way of motivating people to read some of the books that have been so influential to my views on psychology, masculinity, neuroscience, philosophy, and life in general.
I hope to devote some podcasts and Facebook Live Shows each month to a book review, some of which will be on books covered in the Reading List and others will be on new books I've read.
The Reading List is divided into 12 categories, so if you only have time to read one book a month, each month, you can choose from one of the categories:
1. Mind-Body Connection
2 & 3. Shame, Trauma, and Therapy
4. Founding Fathers of Psychology
5. The Psychoanalytics
6. Purpose, Death, and the Meaning of Life
7. Relationships
8. Happiness Studies
9. Flow
10. Social Psychology & Behavioral Economics
11. Social Intelligence
12. Masculinity
Optional: The Great Books and General Knowledge
If you'd like to tackle a weekly book challenge, then I suggest you first read one book from each category and then go back through the list again, starting from your favourite category. This will help keep things fresh and give you plenty of variety.
Here's What To Do Next:
Join the DTPHD Podcast private Facebook group. Click this link, log into Facebook, then tap "Request to Join." We approve requests daily. The reading challenge will take place inside this group. You can post your thoughts on the books you're reading and discuss with like-minded folks your views on the books and what you've learned.
Check out the List of Recommended Readings. Of course, you don't have to read these books. But they will form the core of the Reading Challenge. So acquaint yourself with the titles and what's in them.
Order your books, and start reading! 🙂
So, are you ready? Let's level up our knowledge, wisdom, and insights into life, love, and why we're all here.
Connect with David Tian here:
Website: https://www.davidtianphd.com/
Facebook: https://www.facebook.com/davidtianphd
DTPHD Podcast Facebook Group: https://www.facebook.com/groups/dtphdpodcast/
Man Up Show Facebook Group: https://www.facebook.com/groups/manupcommunity/
YouTube: https://www.youtube.com/user/TheAuraUniversity
Instagram: https://www.instagram.com/davidtianphd/
Podcast: https://www.davidtianphd.com/dtphdpodcast
Spreaker: https://www.spreaker.com/show/the-dtphd-podcast
Soundcloud: https://soundcloud.com/davidtianphd
Itunes: https://itunes.apple.com/ph/podcast/david-tian-ph-d-hosts-dtphd-podcast-on-truth-love-good/id1355984770?mt=2
Stitcher: https://www.stitcher.com/podcast/david-tian-phd-hosts-the-dtphd-podcast-on-truth-love-and?refid=stpr
IheartRadio: https://www.iheart.com/podcast/966-The-DTPHD-Podcast-w-28865846/
Anchor: https://anchor.fm/davidtian
Spotify: https://open.spotify.com/show/4t4b9XleG2nvycZDuXc8Mp?si=_XFnuVulQGu1shs4P_GOyw
Medium: https://medium.com/@davidtian
Twitter: https://twitter.com/davidtianphd
LinkedIn: https://sg.linkedin.com/in/davidtianphd